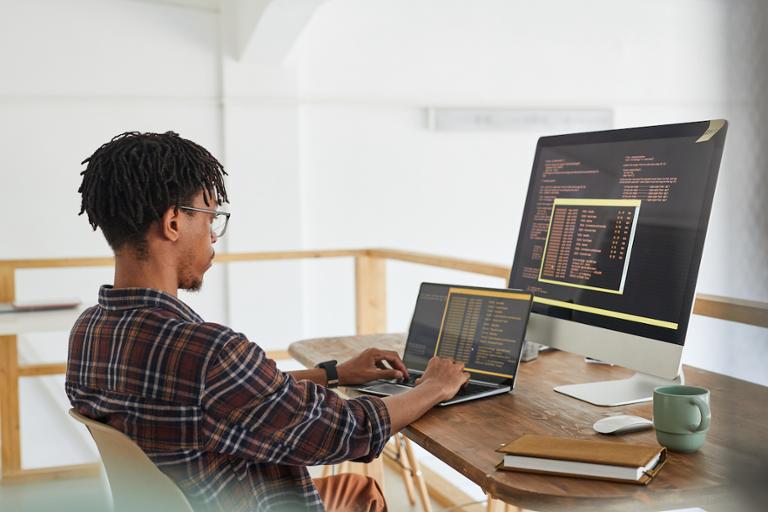 As the tech unemployment rate continues to stand at roughly two percent – a historically low for the industry – recruiters increasingly need to access a wider range of technologists – both passive and active. At the same time, the vast growth of companies' technology capabilities and roadmaps has put tremendous pressure on hiring teams to attract new talent. Ubiquitous tech occupations such as software developer have seen more than 9,700,000 job postings in the past 12-months.  
To provide the most expansive reach to technologists to recruiters, we recently announced that Social Profiles and passive candidates will be available in TalentSearch results by default. This shift will give recruiters immediate access to a larger and deeper collection of technology professionals within and beyond Dice's community of registered technologists.  
What are Social Profiles?
Social Profiles are technologist profiles created by aggregating publicly available data on the open web. Dice validates and refines the data into usable candidate profiles, each of which includes valuable background information and competencies, as well as at least one form of contact information. While many organizations charge a fee for offering aggregated social profile data, Dice provides access to these profiles (in addition to Dice Candidate Profiles) through a license to the TalentSearch platform.
With Social Profiles, Recruiters Can:
Reach more active and passive technologist candidates for each open role
Easily narrow searches to more relevant candidates through AI
Avoid paying for a separate social aggregator solution and eliminate the need to add another vendor to their recruiting process
Automate your sourcing by searching Social Profiles from your ATS (Applicant Tracking System).
"We believe TalentSearch is already a uniquely effective tool for tech recruiters to source the best candidates for their clients. By adding social profiles, we are putting even more power in their hands, ensuring that TalentSearch is the only solution they need to achieve their candidate search goals," said Art Zeile, CEO of Dice. "We know the current environment is challenging for our clients and we will continue to innovate and deliver greater value in support of their continued success."
Ready to learn more about how Social Profiles can help your recruiting team? Let us know!