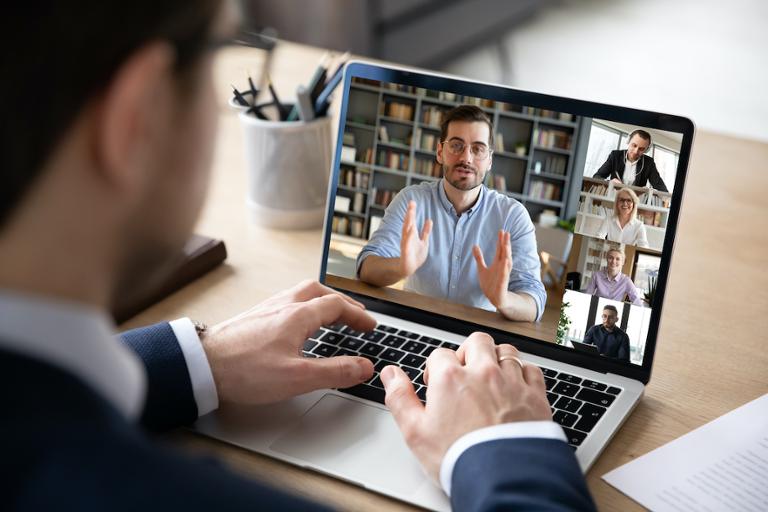 Technology companies and organizations hiring technologists were far from immune to the economic effects of the pandemic, and many of these impacts carried over to the third quarter. Comparatively, however, technology unemployment has remained far lower than the national average. This relative performance, combined with some promising statistics in the Q3 Dice Tech Jobs Report, may offer cause for cautious optimism.
---
---
One of the most interesting insights in the Q3 Tech Jobs Report comes from data suggesting that large organizations are beginning to increase hiring. Specifically, of the top 50 employers in the third quarter, 68 percent created more job postings than the second quarter, while only 32 percent created an equal or lesser number of job postings. 
In taking a deeper look at the top employers for the quarter, consultancies and business-services firms were a significant driver of tech job growth, with CACI, Infosys and Accenture all ranking within the top 10 employers.
During Q3, Accenture's federal-services arm won multiple "digital transformation" contracts with the U.S. Air Force, demonstrating yet again the federal government's outsized role in the tech industry (and tech contracting). In addition, IBM (ranked 14th) won money from the National Institutes of Health (NIH) for digital health initiatives. These new initiatives, combined with existing private-sector contracts, is driving these consultancies to hire for a range of roles, including data scientists, network engineers, software developers and analysts.  
The top skills listed in CACI's job postings include Linux, agile development, Java, Oracle and Python. For Infosys, top listed skills include Java, SQL, systems development lifecycle (SDLC) and Oracle, and for Accenture, the top listed skills include project management, SAP, Java and Salesforce.  
Outside of consultancies, Oracle ranked sixth in Q3, and created a high number of job postings with skills including product development, java, Python and data structures. While Disney recently announced mass layoffs, it appears to be have a continued need for technologists, specifically those who are skilled in Python, project management, Java, SQL and Linux.  
Download the full report [link to landing page to download report] to access the complete update on tech hiring for the third quarter, including new data from our partner Appcast showing the U.S. cities with the highest apply rates, top tech occupations and skills, top employers for tech hiring now, and more.
---