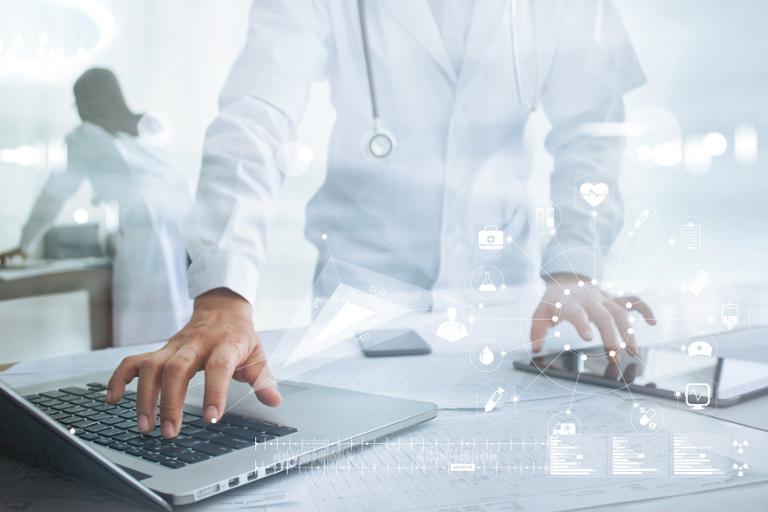 Dice has recently committed to provide U.S. hospitals with six months of recruitment offerings free of charge to aid in the fight against COVID-19. U.S. hospitals will now have access to technologists skilled in healthcare and can post their tech jobs on Dice.
"Hospitals have been heavily impacted by the Coronavirus. Frontline healthcare workers have been tirelessly working to provide medical care to those fighting COVID-19, and hospital management have needed to drastically adjust to a new normal. Many hospitals are facing an influx of patients putting demands on electronic medical record technologies, have gaps in staff technologist roles that can provide mainframe support, and are having trouble filling hospital admin roles to help scale to meet demand. Dice is committed to providing hospitals with recruitment relief during this unprecedented time, said Art Zeile, CEO of DHI Group, Inc., parent company to Dice.
Dice's Healthcare Technologists
Dice is able to provide active candidate profiles of tech specialists skilled to support some of the biggest needs facing hospitals:
Electronic Medical Records (EMR): Dice has over 3,700 technologists with EMR experience that have been active in the last 90 days. Additionally, over 1,600 active candidates on Dice are specifically skilled in Epic, one of the largest software programs for EMRs.
Healthcare Administration: Dice has over 9,400 active technologists with healthcare administration experience to provide crucial management and oversight support for hospitals.
Mainframe Technologies: Technology used to build and maintain older mainframes requires deep knowledge of COBOL. Over 8,000 active technologists on Dice have COBOL experience.
To provide hospitals with highly qualified technologists that can solve for issues facing hospitals today and in the future as needs inevitably shift, Dice's recruitment offering will allow access to top technologists with all levels of experience via Dice's AI-powered TalentSearch™ solution. Dice's offering for hospitals includes:
Access to Dice's Talent Database with 500 views/month (1 user)
10 job slots per month
How to Get Started
Hospitals can take advantage of this opportunity beginning May 1, 2020. Dice is encouraging hospitals to begin before July 1, 2020 so they can take advantage of the full six months of assistance before the end of 2020. Hospitals that fall under NAICS' General Medical and Surgical Hospitals Code 622110 and are new to Dice are able to receive Dice's 6-month hospital recruitment offering.
Those interested can connect with Dice's Sales Team online or via phone at 1-800-662-0460.
Visit our COVID-19 Resource Center which aims to provide the tech community with the best, most up-to-date information on the novel coronavirus.