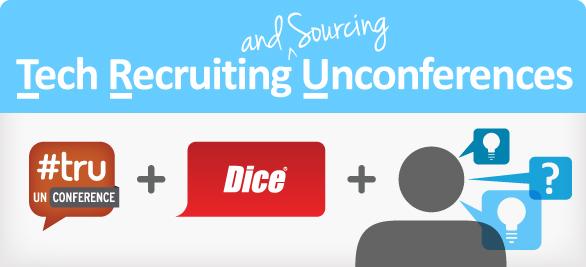 #DiceTru:
A one-of-a-kind, designed with you in mind
Dice and #Tru are a match made in tech recruiting (and sourcing) heaven. Join us for a morning of lively, inspired conversation instead of "death by PowerPoint" - all focused on finding technology talent. Come with questions and ideas. Leave with actionable outcomes for your business.
DiceTru - Washington DC Swedish Embassy | 2900 K Street NW | Tues., Oct. 29 | 8 am to Noon ET
---
Network, discuss, get inspired at #DiceTru
Get to the heart of today's tech recruiting and sourcing landscape. 
Join the conversation
in free-flowing, relevant tracks and brainstorm with thought leaders.
Track leaders
Lars Schmidt, Sr. Dir. of Talent Acquisition, NPR
Celinda Appleby, Digital Media Program Mgr., HP
Kara Yarnot, Founder, Meritage Talent Solutions
Aliah Wright, Manager/Online Editor, SHRM
Jonas Barck, Global Head of Commercial Partnerships, Universum
Lori Barry, Principal Consultant, PinPoint Recruiting Solutions
Joe Wilkie, Sales Manager, National Accounts, Dice
Bill Boorman, Founder, #Tru
Register now
Seating is limited as this is an intimate setting, so don't wait to reserve your seat.