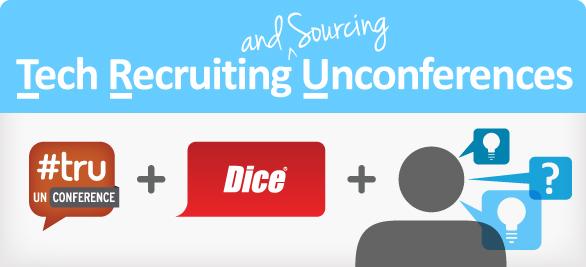 #DiceTru:
The first of its kind, designed with you in mind.
Dice and #Tru are a match made in tech recruiting (and sourcing) heaven. Join us for a day of lively, inspired conversation instead of 'death by PowerPoint' – all focused on finding technology talent. Come with questions and ideas, leave with actionable outcomes for your business.
Two convenient locations
Thurs, Aug 15 Mountain View, CA – Computer Museum - 9:30a-5p
Unconference
- 5-6p
Networking Party
Fri, Aug 16 San Francisco, CA – SmartRecruiters - 9:30a-5p
Unconference -
5-6p
Networking Party
– Register below using discount code: Openweb –
_______________________________________________________________
Network, discuss, get inspired at #DiceTru
Get to the heart of today's tech recruiting and sourcing landscape.
Join the conversation
in free-flowing, relevant one-hour tracks and brainstorm with thought leaders such as:
Track leader topics
Don't forget – you can attend compliments of Dice.
To thank you for being a customer, register now completely free of charge.
Use discount code: Openweb

.
Mountain View Event Registration
San Francisco Event Registration