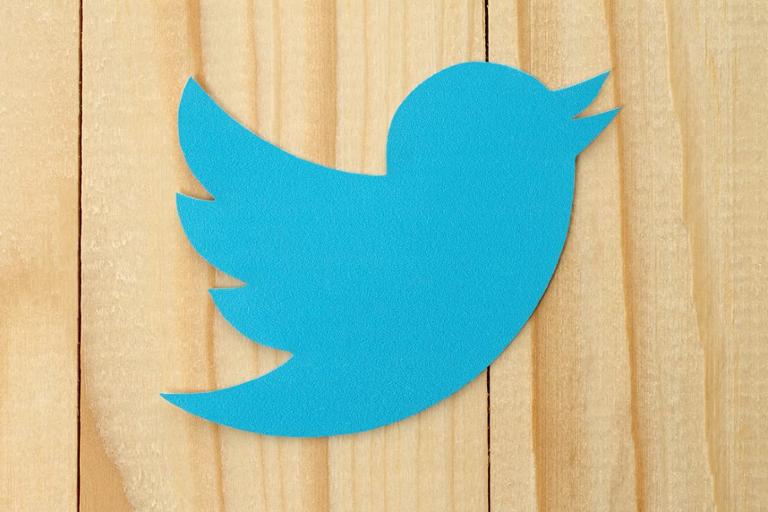 The best recruiters use Twitter to reach potential candidates. In this three-part "how-to" series by social recruiting expert Jonathan Campbell, learn to search, market and engage employable tech professionals in 140 characters or less. Read Part 1 of Johnny's series. __________________________________________________________________________________. How to Recruit Tech Pros on Twitter — Part 2: Market [caption id="attachment_10106" align="alignright" width="138"]
Jonathan Campbell, Founder and CEO,
Social Talent[/caption] Trust. Credibility. Authenticity. Authority. Influence. No, I'm not talking about some new ranking indices that we've invented; these are characteristics that any niche tech recruiter should aspire to develop with their candidate base. When you're honest with a candidate, you build trust and credibility. When you speak from the heart, they respect your authenticity and are more inclined to deepen their relationship with you. When you speak knowledgeably and ask the right questions, you are perceived as an authority in your sector. Those qualities combined give you the all-important power of influence. As Dan Pink put it in his brilliant book To Sell Is Human, the ability to influence is the ability "to move others". This is what recruiters do – we try to move others. We move people to consider a new job, a new location, a new employer, a lower salary, take risks...it's sales 101, folks. So what has all this got to do with Twitter? In my last post, How to Recruit Tech pros on Twitter – Part 1: Search, I started by saying that there are 3 key ways to leverage Twitter as a tech recruiter. The first was search, and we pick up here with the second: marketing. . Tweeting your Jobs
For most recruiters, marketing on a social media platform means marketing their jobs, which can be highly effective. In fact, I was recently asked by a tech staffing agency if I could recommend a recruiter for a vacant position they had. Rather than recommend someone, I offered to tweet it out as my Twitter following consists almost exclusively of recruiters. They emailed me two weeks later to say they had hired a great tech recruiter who reached out directly from my tweet. Why did this Twitter marketing tactic work?
I have a reasonably large following
My followers are engaged because I post relevant content
I don't solicit referrals or candidates too often
At SxSW earlier this year, I came across the Twitter account of The Statesman, Austin's leading local newspaper. I blogged about how they allow employers to post two job tweets a day on their main Twitter account for the princely sum of $1,500...and have a three-month waiting list to do so! This successful revenue generator is possible because they have a very large following of people who are very engaged (people love to get their local news on Twitter), and they restrict it to only two job-related "ads" a day. Every recruiter should aspire to have a similarly engaged audience who sees them as an authority in their niche. If you simply blast jobs all day from your personal account, you don't have any authority or influence; you're just annoying. Yet employment marketplaces like Dice thrive on fulfilling the specific need of enabling job seekers to find jobs. Tech pros may follow a Twitter account that feeds them the latest jobs from your company to find out who's hiring, but many tech pros just want to keep in touch, gain some insight into their market, and network with lynchpins like you.
My advice is to set up specific job feeds on Twitter that are designed to fulfill very specific interests, such as "[Your company] Open Source Development Jobs" or "[Your company] Downtown Chicago Tech Jobs". If I'm a Cold Fusion programmer in Philadelphia, why would I want to hear about all of your other tech jobs based in different parts of the country? It is better to have only 20 followers of a niche Twitter job feed that you can profile exactly, than to have 1,000 followers who ignore 99% of your tweets. Could you imagine if job seekers had to sift through every single tech job on Dice to find the one that suits them? That would be crazy. There is no way to filter a Twitter account, so set up accounts that are filters themselves. . Gaining Influence and Authority First things first, you shouldn't have separate Twitter accounts for work and personal. If I was to meet you after work, I'd want to talk to you about the market I work in but I'd also like to know what TV shows you watch, if you have a family, what makes you tick. Conversations on LinkedIn can be boring because they tend not to be personal, and we put on suits and act like "professionals" all day long. Most Twitter users aren't on Twitter to find a job; they're tweeting for their own personal reasons, networking with a wide variety of people and talking about most anything and everything!
Think of Twitter as a beach bar where everyone is wearing board shorts and flip-flops and sipping cocktails. If you're the recruiter walking in wearing a three piece suit, clutching a briefcase and ordering Cristal, nobody will want to talk to you. To gain my trust, I want to see the "complete" you, not just the "work" you. My friend Craig Fisher calls this strategy "Profersonal". Social scientists point to studies that show people will always find "uncommon commonalities" when first striking up a conversation with a stranger. You need to "show a little leg" on Twitter, and that starts with feeling comfortable mixing personal tweets with your professional content. Common sense should prevail and stop you from posting anything overly personal or controversial, but chatting about sports, entertainment, the weather, and ideas you have are all good. As a tech recruiter, you have insight and knowledge that tech pros want to hear about. You may not consider it unique, but the insight you can provide on salaries, who's expanding, who's laying off staff, what hiring managers are looking for, and what skills are hot are the types of information they will lean on you for. If you work in-house or on-site, share insights and photos about the firm you are working for (making sure not to violate any digital communication or privacy policies). A potential candidate will care more about what the break room looked like when you had lunch today than about your carefully photoshopped corporate branding posters. Lars Schmidt over at National Public Radio has fostered a really good initiative in which employees are encouraged to share moments from their day or thoughts on life at NPR using the hashtag #NPRlife. It sends a powerful message when an inquiring candidate searches Twitter or Instagram and finds hundreds of employees sharing their insights. Ask yourself: "Do I want my Twitter account to resemble NPR or an RSS feed?" If you work in a typically conservative environment or if you are concerned about "getting it wrong" when tweeting, start by asking questions. Influencers are found drumming up ideas at the center of the conversation, not on the fringes spouting a radically controversial opinion. Questions aren't just a way of avoiding putting your own opinion out there, they also provoke much higher levels of interaction among social media users in general. .
Six Things to Think About 1. Does your Twitter profile's photo and bio say to candidates: "I'm a nice guy/gal who you just might enjoy interacting with"? 2. Make sure that at least 50% of your content is interesting and useful to your target demographic, regardless of whether they are looking for a job right now. 3. It's OK to re-tweet jobs from your "Current Jobs" account(s), but it's much better to appeal for occasional help as a peer, rather than a robot. Think "Hey guys, can anyone recommend any good java devs in Austin? Free beer on me if u can help! ;-)" rather than "Java Developer, #Austin, $negotiable. Click here for more info". 4. Tweet your jobs from Dice. When you do this, your tweet will have embedded in it a Twitter Card (i.e. a preview at the bottom) that shows the job title, location, salary, skills, a bit of a summary and an apply button. And you won't eat into your 140 characters. This is brilliant for using Twitter to get tech pros to engage. 5. Use hashtags. When sharing content, try to reach people outside your network by jumping on relevant hashtags. Keep up-to-date on industry events that your target audience might be attending and add the event hashtags to your insight posts on days that event is happening. Also, when posting a job, search Twitter for similar jobs to see what other employment-related hashtags are being used in your sector and location. 6. It's easy to re-tweet a good article. It takes more effort to write your own blog post responding to that article, but when you share that link you are drawing your audience into your careers blog where your current jobs are being advertised. This is much better! . By now you should know how to find great tech talent using Open Web, and you should be able to position yourself as a trusted authority to that talent. So we have only one thing left to show you in our final Twitter post: the all-important art of communication in less than 140 characters. Read it now. .