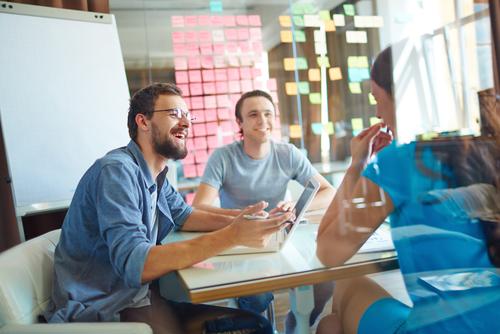 IT Hiring Market Report - May 2010
The Dice IT Hiring Market Report is a roundup of news related to technology hiring, compiled from various sources by the Dice Editorial Staff.
---
.
Exponential growth in storage has created an insatiable need for professionals who can successfully manage enterprise-wide data. Behind this: the demands of video, pictures and e-mail, as well as datamining trends and compliance legislation. While vendors like EMC provide data automation and cloud computing services to ease the burden of data storage management, professionals like capacity planners and systems architects are in high demand, and will continue to be in the coming years, say executives interviewed by Dice News. Needed experience includes knowledge of backups, provisioning, archiving, replication and compliance, as well as IT infrastructure management and disaster recovery. Data storage professionals should also have a skill set that can evolve with data automation, including knowledge of new storage technologies like data deduplication and virtualization.
Security Professionals at a Premium
An interesting data point's in the latest issue of The Dice Report, a monthly newsletter written by our Senior Vice President Tom Silver: Professionals with "cyber" on their resume can command a 20 percent salary premium as both the public and private sectors become more aggressive in building their security talent pipeline.
IT Asset Managers on the Rise
Technical organizations are increasingly looking to IT asset managers to increase their efficiency. This rising position shoulders responsibility for tracking and reporting on the value of assets through their lifecycle, according to ITIL. Asset management programs include: • Setting and managing an IT asset management program strategy and metrics • Improving governance and compliance • Tracking vendors, contracts, leasing and maintenance agreements Technology Start-Ups Optimistic About Hiring in 2010 Nearly three quarters – 74 percent – of early stage technology and life sciences companies expect to create jobs in 2010. At the same time, nearly 25 percent see access to talent as a challenge. Among hardware companies, 29 percent identified access to qualified candidates as an issue. The 304 companies with less than $5 million in revenue were surveyed by SVB Financial, of Santa Clara, Calif.
Local Markets
• Silicon Valley recruiters see an increase in job orders for permanent hires, including a broadbased demand for project managers, mobile and Java developers, and experts in SharePoint, help desk, and quality assurance. Verticals driving demand include health care, telephony, mobile applications and pharmaceuticals • In New York, more candidates are receiving multiple offers. In-demand skill sets range from database administrators and analysts, to high-level developers on Microsoft and Java platforms. Network administrators, project managers and business analysts are also needed. Large financial forms are beginning to refill positions that had been cut. Many are hiring for new positions, particularly in risk management and compliance.