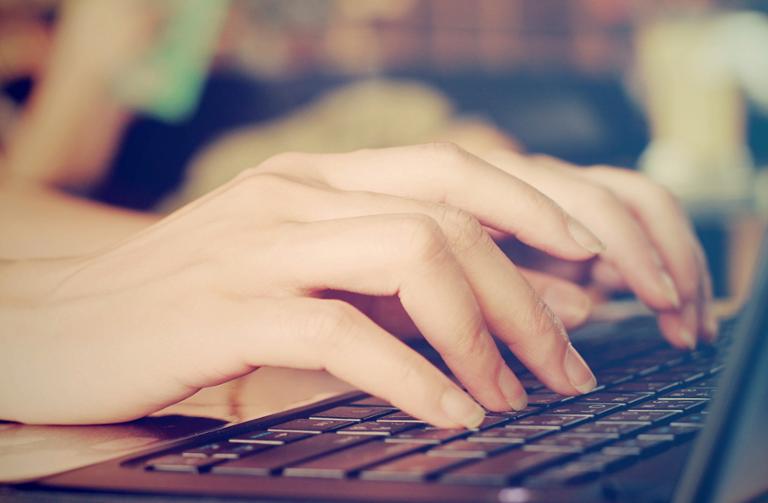 Dribbble is a portfolio Website that gives creatives and Web developers the ability to show off their work in design, UI, UX, HTML5, Wordpress, Photoshop, Illustrator, and more. The site is an ideal showcase for design, which in turn allows recruiters to assess the talent of individual designers. Hiring managers really care about designers' portfolios and examples of their work, and Dribbble represents a great resource for collecting samples. "I use Dribbble more to check out candidates' work and look at things," said Jeff Newman, recruiting manager for San Francisco-based Tripping.com. In addition to their portfolio, Newman looks at how active users are in the Dribbble community. Frequent activity, he believes, "shows an extra layer of passion." As suggested by its name, Dribbble is big on basketball analogies. Design professionals who "go Pro" (in the site's parlance) can flag whether they're looking for work. Other terminology includes "Buckets" (groups of images, arranged by theme) and "Shots" (uploaded images). Dribbble
reportedly has over 400,000 users
, but not all of them can post portfolios; that privilege is invitation-only, for professionals nominated by other users. If you're a recruiter interested in using Dribbble to source passive candidates, here are some key things to know:
Recruiters describe Dribbble as a select part of their tool kit.
They turn to it when seeking candidates for design-heavy roles, or if they're looking for distinctive backgrounds and design styles. It can show the approaches that designers have employed for past campaigns, as well as the breadth of their overall experience. Jayne Gyarmathy, owner of the Creative Group, a Chicago-based recruitment agency, uses Dribbble for projects that will be overseen by one person, start to finish. "When we want someone who can be essentially a digital art director, who might hire out some aspects of the job – the person who'd set the course of the project," she turns to Dribbble.
Dribbble is, first and foremost, about the user's work.
While Dribbble itself doesn't offer a ton of biographical or resume information on its portfolio pages, it's a great complement to Dice's 
Open Web
 social recruiting platform
. Open Web provides details on a candidate's skills, location, former job titles, and interests, and Dribbble helps complete the picture by delivering design samples. Designers use Dribbble to offer glimpses into how they approach the creative process. Many users post quick looks at how a menu structure works, for example, or how a screen transition functions on a smartphone. Others post full-blown videos that show you how they developed a project, from initial design sketch to finished product.
The portfolio is the key.
Dribbble began as a website for artists and designers. Although it offers ways to search through Web design's more technical elements, it's still centered around users' visual work. That makes it among the first stops for recruiters who are sourcing design-centered positions, said Judi Wunderlich, co-founder and vice president at the Wunderland Group, a Chicago-based recruiting and staffing agency. "In cases like that, we'll start first with a site where we can see their work," she said.
"Teams" is one of Dribbble's most powerful tools.
It allows you to search by keyword, including company names. This can be particularly handy if you want to source talent from a specific company. Searching on "Evernote," for example, results in a display of portfolio pieces, many of which have been posted by members of the company's design team. Click through to the team page, and you'll be able to access the profiles of individual team members. Dribbble is specialized, which makes it particularly valuable in a tech-recruiting world overstuffed with social data. When combined with a tool like Open Web, it's a powerful way to gain true insight into a candidate's abilities.