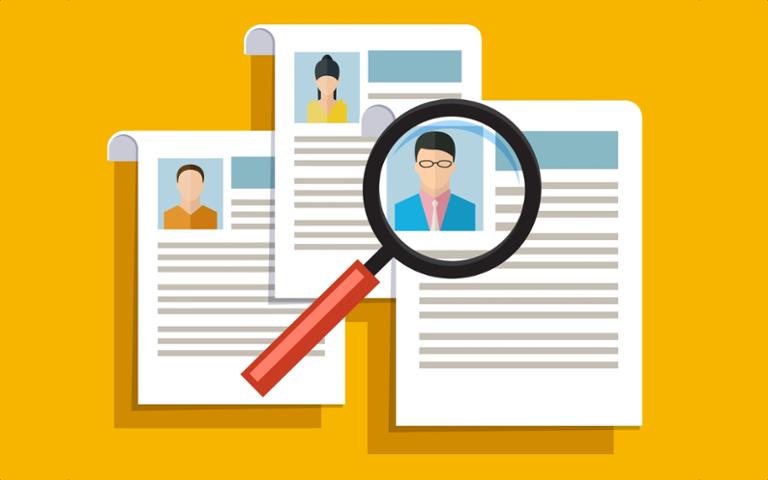 Résumé screening can take
up to 23 hours
for a single hire, making it a big pain point for recruiters and talent acquisition teams. In today's fast-moving tech market, it can be hard to identify the quality candidates among keyword-stuffed applications. Even the most advanced algorithms struggle to predict how certain skills and experiences will translate into on-the-job responsibilities. While these technologies aim to reduce time-to-fill, too narrow of an approach can leave you with candidates who are jacks of all trades but masters of none. However, automation technologies can be made more efficient when you trade "must-have" keywords for a more contextual, informed approach. With the tech unemployment rate hovering below 1.9 percent, how can you do this quickly—and beat out the competition?
Register now for our webinar on Thursday, August 16
to hear from Chris Schwacofer, Senior Sourcer at Splunk, on how you can read between the lines to easily identify, attract and engage top tech talent. Schwacofer has spent the past six years in a tech sourcing function, supporting both high-volume pipelining and niche, in-house needs at companies such as Amazon Lab126, Facebook and Atlassian. During this Dice-sponsored webinar, Schwacofer will share how to:
Better read and understand résumés without adding significant time to your process.
Understand how the context of certain keywords can match your hiring objectives.
Use tools to assist in visualizing context within your search results.
Easily find the "low-hanging fruit" of tech talent.
Reserve your seat now to learn how you can rethink your résumé-screening tactics to easily find and hire the best in tech.
Webinar:
When Sourcing Tech Talent, Context is King
Date:
Thursday, August 16, 2018
Time:
11 AM PST / 2 PM EST
Length:
1 hour
Credits
: Everyone who attends the live broadcast will receive HRCI and SHRM credits.