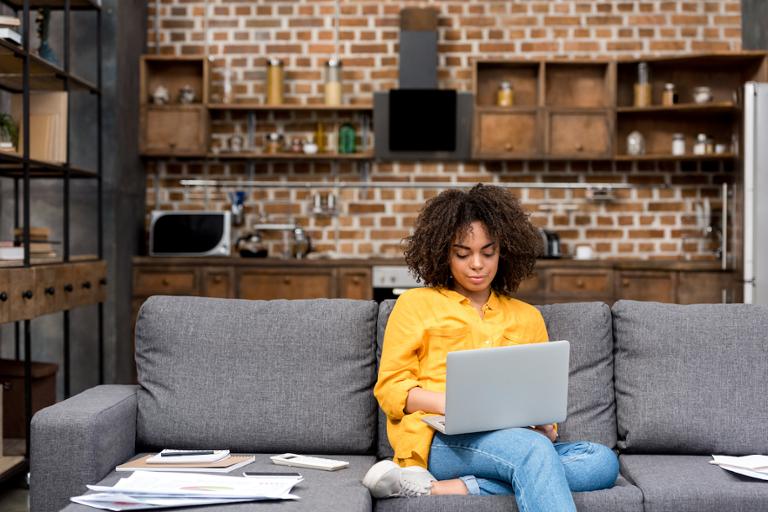 For technologists that have spent all - or nearly all - of their career working full-time in an office, the sudden shift to remote work with COVID-19 led to an inevitable period of change and adjustment. But now, a few months into the nationwide lockdowns (which have only just begun to lift in many locations), technologists have established set routines and feelings about their home offices.
Over the past few months, Dice has conducted its ongoing COVID-19 Sentiment Survey to see how technologists are faring during these uncertain times. With the latest iteration of the survey—our fourth, taken two weeks after our third—we also took a deep dive into our technologists' opinions about work-from-home. Here's what we asked, and what they told us:
What are the main professional benefits you receive from working remotely vs. working in an office?
Overall, technologists seem to enjoy the "easiness" that comes with working from remotely. And why not? Some technologists today travel more than an hour to their office - and deal with rush hour traffic in some of the larger cities like Chicago or Los Angeles. Having virtually no commute not only allows technologists to devote more energy towards work, but it also contributes to an overall more positive work/life balance.
Related to that, many technologists liked the "relaxed approach" that comes with working from home. A high percentage also cited increased productivity, which makes sense: You can tailor your home environment to keep distractions to a minimum, and there are no colleagues around to tap you on the shoulder at random moments (random Slack messages are another thing entirely).
What are the main personal benefits you receive from working remotely vs. working in an office?
Working remotely comes with a variety of personal benefits. Around 80 percent of our respondents said the money they save on commuting is a substantial benefit; even if you don't drive to work, which many technologists do, the bus, train and subway fares really add up over a period of months.
An easier commute was cited by many technologists, as well as schedule control. Working from home returns quite a bit of time otherwise spent sitting in a car or crossing an office campus, and (based on their answers here) our respondents seemed to be spending a chunk of that time on family, relaxation, and hobbies:
What is the highest salary cut you would take to work remotely?
Technologists seemed pretty united in their answer to this particular question: They wouldn't take a salary cut in order to work remotely. Of those who said they'd take a cut of some sort, a very small percentage said they'd agree to anything more than 5 percent of their current salary.
This answer in unsurprising in broader context. For starters, many technologists worked from home at least part of the time long before the COVID-19 pandemic came crashing down. Second, the rise of cloud-based apps and powerful-but-cheap hardware means that the majority of technologists can do their jobs from pretty much anywhere—as they're proving during this latest crisis. And if they're just as effective doing their jobs from their living rooms as they are in the office, why should they take a cut in their paychecks?
As we move past the pandemic, it will be interesting to see how these benefits opinions on remote work trend. With this in mind, Dice will continue to post provide updates.
Visit our COVID-19 Resource Center, which aims to provide the tech community with the best, most up-to-date information on the novel coronavirus.