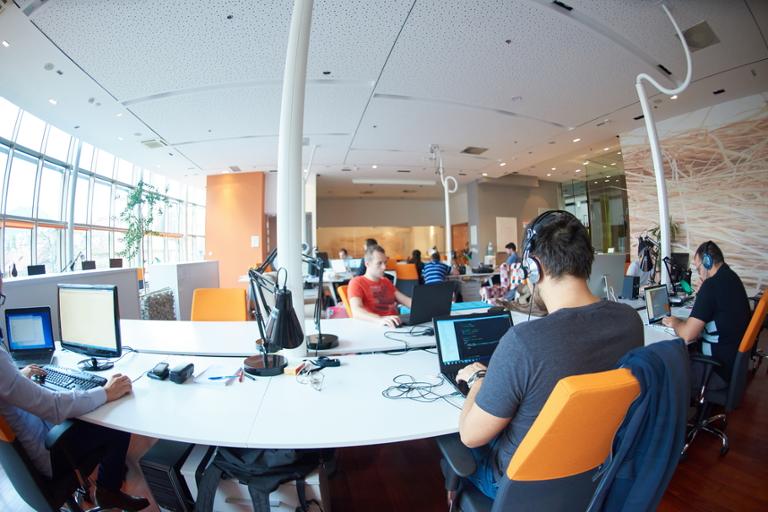 While the demand for full-time technology professionals continues unabated, a number of employers are attempting to expand their pipelines in a way that's not only counterintuitive but seems to be yielding limited results: they're increasing their emphasis on contract-to-hire positions, trying to turn temporary employees into full-time staff. Recruiters say the strategy stems from a variety of factors. First, few candidates are interested in entry-level jobs as help desk or field technicians, so more contractors are filling those roles. In addition, some HR people believe offering contract-to-hire positions is an effective way to expand the candidate pool. Finally, contract-to-hire can often put tech pros to work for a company immediately, even if a hiring manager is hard-pressed to get new full-time headcount approved. Still, most recruiters aren't sold on the practice. "The reality is it doesn't open up the candidate pool that much," observed Chris Mitchell, principal in the technology contract staffing practice at recruiter WinterWyman in Waltham, Mass. For one thing, it's a candidate's market right now, which means the idea of having to work under contract in order to secure a full-time job isn't appealing to tech pros who have plenty of opportunities to sign up with another employer. "There are two types of candidates," noted Ben Hicks, partner in WinterWyman's software technology search practice. "People who've always been full-time, who this would be risky for and not attractive. The others are contractors who like contracting. They don't want to go full-time."
When It Can Work
Of course, there are times when contract-to-hire makes sense, though many of them are about addressing less-than-ideal situations. For example, many technology employers struggle to meet salary offers that are relatively high, suggested Doug Paulo, Detroit-based vice president and IT product leader of staffing firm Kelly IT Resources. Offering a contract-to-hire position allows them to bring someone in at a higher contractor's rate, immerse them in the organization's technology and culture, then try to convince them to accept a lower salary but perhaps better benefits. The approach can work, Paulo noted, as long as the company offers a strong culture and pays attention to softer factors, like employee engagement. Employers who expect their workers to shut up and code may not have much success. For managers having difficulty getting new full-time slots approved, the approach can help them make the case for hiring a particular candidate. After a project is completed successfully, they can make stronger arguments for bringing onboard the contractors involved, Paulo explained. And startups often hire contractors to keep their tech efforts going even as they're raising money and building revenue, again with the hope that they'll be able to convert the contractors to full-time when their initial projects are done.
What Candidates Think
From the candidate's point of view, there are instances where contract-to-hire can be attractive. For example, Hicks thinks such positions can fit the needs of tech pros who left one job before lining up another. Or they could lead to full-time employment for people whose skills that may not be in high demand in their particular region of the country. Those candidates, Paulo observed, have fewer ideal options at a time when many companies don't want to risk making a bad hire. Also, contract-to-hire can provide a doorway into a company the candidate has in their sights, even though they don't meet the requirements for the job they really want. If they do well as a contractor and are smart about their networking within the organization, they may be able to land a full-time role more suited to their background.
How to Convince Candidates
So what do you say to leery candidates who like the company but want to skip the contract part of the process? If they've got the right skills, they certainly know they're the objects of many employers' affections. Here's some things to consider, and some arguments you can make.
Remember that contract-to-hire isn't right for everyone. As Hicks said, candidates who regard themselves as full-time workers probably won't entertain the idea.
Tailor your pitch to the candidate's individual situation. If they want to break into a new industry or get experience with a new technology, a contract-to-hire assignment can give them the exposure they need to begin building their reputation among the right hiring managers. At the minimum, it will give them something pertinent to put on their resume.
Contract-to-hire positions can be a good way to try out a new region or an employer the candidate is intrigued by but not sold on. During the months of their contract, they'll be immersed in the company's culture and will see firsthand how it approaches technology, not to mention the workforce. Whether they decide to stay or not, they'll be able to make a more informed decision.
It can provide an entry point for tech pros whose skills may not be polished or up-to-date, or who are (frankly) less talented. Some recruiters think companies emphasize contract-to-hire positions when they feel the need to lower their standards in order fill a role.
Sometimes contract-to-hire can result in a match that wouldn't have otherwise been possible.